List Your Art Studio
Set up a listing and get found through StudioDoorz for as little as $1 per month
Get Your Art Studio on the Map!
StudioDoorz helps Art Lovers discover Artists and schedule visits to their Studios.
Created by Artists for Artists
Our mission is to help artists get their work seen and increase visits to their studios where they can make direct sales.
Recognizing that everyone's economic situations vary greatly, we use a donation-based approach to pricing, providing affordable exposure while allowing more successful artists to contribute more to support our efforts.
StudioDoorz is a powerful piece of the marketing puzzle that most artists work hard to solve. We hope you will consider becoming part of our efforts to help connect artists with potential buyers and art collectors worldwide.
Creating a listing on StudioDoorz can complement or even replace your existing website, adding powerful features:
Increase your chances of making a sale by having prospective buyers visit your studio directly.
Arrange visits with prospective buyers directly, year-round. No middle-man commission on sales.
Get discovered when art lovers search by name, location, medium, genre, and technique.
Grow your mailing list through the easy-to-use contact form provided on your listing.
Expand your reach by having StudioDoorz's marketing efforts work on your behalf.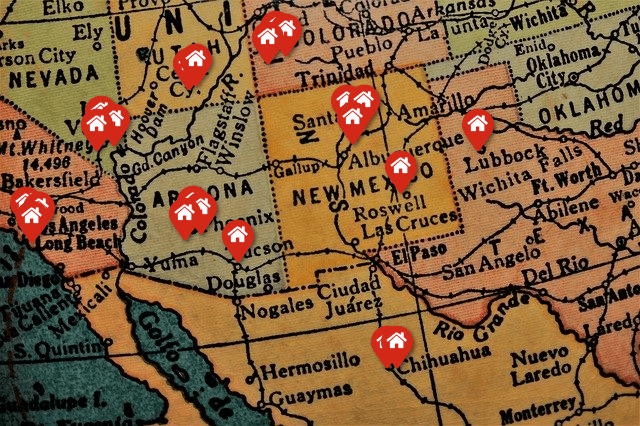 Create a New Marketing Tool
Use your custom listing page to showcase new work, connect people to your social media accounts, and provide a safe way for people to contact you to arrange visits. Avoid the hassle of managing your own website or use it as a powerful tool to drive traffic to your site.
Get Noticed
Open new opportunities for being discovered. Art Lovers, collectors, interior designers and media professionals can search StudioDoorz listings by location, medium, technique, and genre.
Grow Your Audience
Grow your contact list and arrange visits with prospective buyers. Your listing's contact form allows buyers to safely email you to arrange a visit or ask a question.
Our Guide Will Help You Get Started
With step-by-step instructions on how to create a powerful listing to promote your art
Frequently Asked Questions
What do I get when I create a listing?
For a minimal monthly fee, you can be included in our directory and benefit from our social media and email outreach efforts.
Each listing includes:
Searchable listing in the StudioDoorz database
Location pin in the map system
Description of your art studio and artistic process
Image gallery (up to 25 images), which you can use to exhibit your artwork and artistic process
Profile photo and short bio about yourself
Option to display a YouTube or Vimeo-hosted video on your page
Searchable tags, such as specific medium, technique, art style, or genre, allowing people to find you through a variety of searches
Links to your website and social media channels
Contact form for people to schedule visits to your studio or send you a message
How much does it cost?
Art Studio listings are only $5 per month, paid by an auto-renewing subscription—which you can cancel at any time—made to your credit card or PayPal account. We do not take any commissions on sales; all sales are conducted directly between you and your buyer.
How does StudioDoorz promote its artists?
Instagram & Facebook
We regularly feature different StudioDoorz artists throughout our social media channels. When we feature your listing, we use an image from your image gallery or social channels, a description of your process, a snippet of your bio, and specialized hashtags based on your location, type of art, and artistic process. We will tag you in our post or story if you have an account on that social channel.
YouTube
If you have a YouTube Channel, we will include your videos on our channel along with specific tags to help promote your video.
Newsletters to our Art Lovers
We frequently send out newsletters to our Art Lovers subscribers. Each newsletter includes a random selection of artist profiles and news of interest to our audience.
Traditional Media
We submit press releases to a variety of traditional media outlets, and have been featured in several local media publications.
I already have a website. Why would I want to list on StudioDoorz?
StudioDoorz is an additional avenue to promote your art and your website. It's a one-stop shop for people looking for local artists, like yourself. Your StudioDoorz listing can also help boost your website's search engine ranking by increasing external links and traffic to it.